About Us
Zec Eight Insights, LLC was founded to strengthen parks and recreation agencies' ability to make well-informed operational decisions. Austin Hochstetler, Principal, has 14 years of industry experience with a varied work portfolio that includes beginning as a state park seasonal and most recently, managing a diverse project portfolio across the country with townships, towns, cities, counties, special park districts, and states. As an experienced project manager, master and strategic planner, facilitator, organizational consultant, professional trainer, and course curriculum developer, Austin has coordinated park and recreation projects at the local, state, federal, and international levels.
From a young age, parks and open spaces provided a tremendous opportunity to learn about and engage with the natural world. As a result, Austin's leisure pursuits and interests include hunting, fishing, camping, hiking, and exploring new towns, cities, and locations.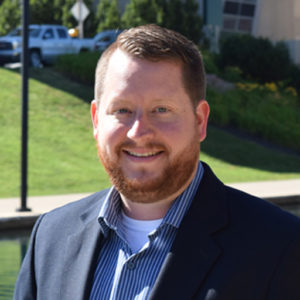 Vision
Zec Eight Insights strives to realize a world in which every person has access to safe, available, and needed public spaces, places, and programs.
Mission
Zec Eight Insights is your trusted partner, working with you to provide information-driven context to plan for community-centric challenges.
DATA Analytics

Public agencies collect large amounts of information on a regular basis including asset/facility conditions, maintenance work orders, program registrations, facility reservations, financial tracking, and much more. Our data-context approach to planning begins with collecting and synthesizing all available information. From there, a baseline foundation is established in which "gaps" can be recognized based on community and organizational need along with industry best practices.
Business Performance and Measurement
Measuring the return on investment (ROI) for public agencies is multifaceted, especially when examining social services. Public agencies must be transparent and intentional to ensure elected officials, governing bodies, residents, system users, and staff are provided with the best and most efficient uses of public resources. We specialize in analyzing the business performance of public agencies. Customized performance measures are created that allow organizations to utilize both a formative (ongoing/in progress) and summative (concluding) evaluation process for operations, programming, and management.
Organizational Readiness, Alignment, and Culture
Internal staff capacity, organizational alignment, and culture are three critical factors that influence an agency's ability to deliver facilities, amenities, programs, and services. Although public services are outward-facing products, they depend upon effective inward-facing processes. We will work with you to identify and analyze the explicit and implicit influences on your agency's ability to fulfill its vision and mission and provide concrete recommendations to align your agency.
Needs Assessments and Community Planning
It is often challenging to distinguish between a want and a need. This dichotomy can be even more challenging when community-wide planning efforts are being undertaken; however, it is also even more important to distinguish between the two. We will work with you to develop comprehensive needs assessment processes that comprehensively sift through data points, trends, demographics, community input, existing system levels of service, staff capacities, and more to provide a means to address unmet need gaps.
Stakeholder Engagement
Engaging community members is paramount for developing effective strategies. A community-forward approach should be all-inclusive and represent the diverse individuals that represent a community's diverse needs. Stakeholder engagement can utilize websites, virtual and in-person public meetings, stakeholder interviews/focus groups, user intercept surveys, community surveying (statistically-valid and non-statistically valid), and more. Working with you, we will identify and implement the methods that make the most sense for your planning needs.
CAPRA Assistance

The Commission for the Accreditation of Park and Recreation Agencies (CAPRA) provides an industry benchmark for high-performing departments across the country. With 151 identified standards, national accreditation is not a feat taken lightly. To help your agency prepare for initial accreditation or re-accreditation, we can assist you by performing a CAPRA readiness assessment, guiding self-assessment document and narrative creation, and providing any specialized assistance related to the CAPRA process as needed.